Formerly the GDI structures for Twisted Insurrection, I've decided to release these and remake (to more easily animated) GDI structures for TI.

These are for

3DS MAX 2011 and 3DS MAX 2010

, and cannot be opened by previous versions. I might release a .3ds version later, but i'm not sure how well the textures will be retained.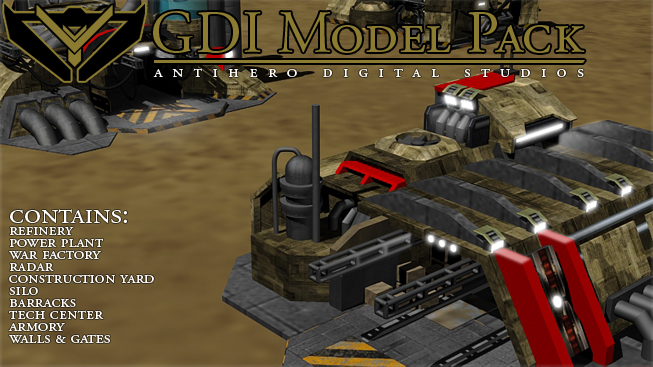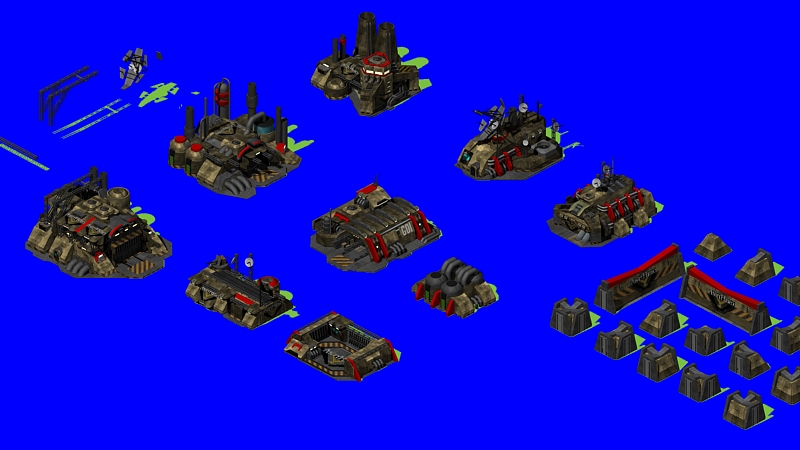 These are free to use for pretty much anything. Credits would be appreciated.

Speaking of, here are some credits:
Gangster - industrial tank models
LKO - brown texture base
Robopope - two minor detail textures

//Edit: I have included a 2010 Version as well. .3ds format does not retain texture mapping coordinates, therefore rendering them useless.